Critical Illness insurance through Hometown Heroes Assistance Program has been a financial lifeline during difficult time
While a colorectal cancer diagnosis is not what Richard Taatjes was expecting after scheduling his first colonoscopy just after turning 51 in April 2022, he faced it just as he does all his life endeavors – with positivity.
"It was stage 4, but right on the cusp so the doctor said, 'We'll treat you for a cure and not just to make you comfortable,'" said Richard, who is a firefighter and president of the Walker Fire Department. "I just told him, 'Of course, we're going for a cure.' There's no other way for me. I'm just crazy positive."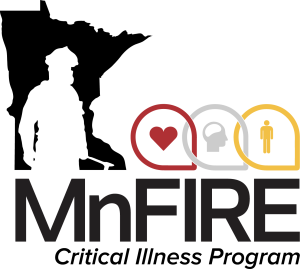 As Richard worked with his doctors to set up his medical treatments, his fellow firefighters told him about the Hometown Heroes Assistance Program, the most comprehensive firefighter well-being legislation in the nation that offers resources to all active Minnesota firefighters – volunteer, paid-on-call, part-time and full-time – for free. Because of his cancer diagnosis, Richard was eligible for the Critical Illness Program, an insurance policy that covers diagnoses of cancer, cardiac and other critical illnesses, and provides a lump-sum cash payment up to $20,000 to assist with expenses.
"It was such a fast process," Richard said. "I had a deposit in my bank account a week and a half after I sent in my paperwork."
The cash payment became a financial lifeline for Richard and his family during his cancer treatment. With Richard unable to work his job as a bulk propane truck driver for AmeriGas and his wife going through health issues of her own, the cash payment paid what bills the short-term disability didn't quite cover. These bills included everything from their insurance deductible and prescriptions to groceries, gas and car repairs.
"It's so helpful having that financial cushion so you can concentrate on treatments and getting better," Richard said. "It would have been a completely different animal without it, and I'll be forever indebted to getting this financial support."
That's especially true given this was such an unexpected diagnosis during a routine exam.
"I didn't have any pain and felt confident going in because I wasn't feeling bad," Richard said. "That's why (colorectal cancer) is called a silent killer. I'm glad I went in. It saved my life."
Richard received care and treatment nearly 40 miles away in Bemidji, including eight rounds of chemotherapy over the course of four months followed by five weeks of daily radiation.
"I can't be more thankful for all my great doctors and surgeons," Richard said.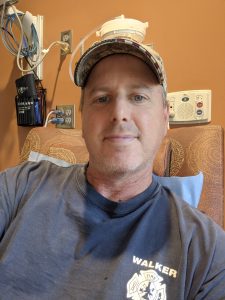 In November 2022, doctors could find no cancer; however, at his checkup three months later, the cancer had come back in his liver. Richard is currently undergoing another round of chemotherapy.
Between treatments, Richard, who has been a part of the Walker volunteer department for 15 years, helps on fire calls where he is able or if he is feeling well enough.
"Everyone has been nothing but supportive," Richard said. "We're all brothers and it feels good to still be a part of it."
In return, Richard has brought awareness to those around him of resources available to Minnesota firefighters.
"I've made it a point to check in with people about getting their colon checked, and with others who are going through any critical illness type stuff to make sure they're aware MnFIRE resources are available," he said. "I've been designated the local go-to guy for MnFIRE information."
While the treatment, support of fellow firefighters and the payment from the Critical Illness Program all helped him during this tough time, Richard said one overarching aspect has helped him most through this journey.
"Being positive is what helps me fight this," he said. "If I had stress in my life – financial or whatever – it would be harder. And I'm a grandfather now. I've got too much to do yet."
For more information about the Critical Illness insurance policy available through the Hometown Heroes Assistance Program – or to file a claim – click here or call 888-784-6634.